Feb. 2020

Amazing Amateurs
(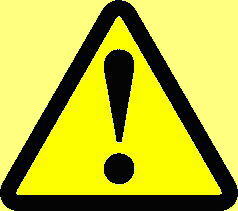 Do not run videos simultaneously to avoid sound interference!)

Fortunately, the number of spanking videos has increased significantly today, and with it videos of spanked ebonies, that used to be rare in earlier years. But always finding the same wellknown actrices and actors booked by the same wellknown professional producers and following their preferred acting directions may become a little boring. Sometimes there are attempts to get more attention with crazy colored outfits, special tools and surroundings or closeups on private parts and displaying welts and bruises. Professional work needs to find customers, and experts will know the appeals selling best. Despite their poor quality, I like older videos very much because they are more authentic than some modern works, and yet own a subtle eroticism. Fortunately, the number of spanking videos has increased significantly today, and with it videos of spanked ebonies, that used to be rare in earlier years.

We need fresh faces, new ideas, new makers and amateurs can contribute to this. The widespread use of smartphones enables many amateurs even in third world countries to take photos and filmclips without problems. The installed high-quality cameras produce excellent images if there are sufficient light conditions. And as internet is available nearly everywhere, uploading with the same device can be made immediately. Social networks and special internet portals willingly accept these works and contribute to their spreading without any costs.

Among the many contributions of this kind, I recently found the amazing video clips on Pornhub of a user whom I call "Don". He uses his smartphone to record short video clips of domestic discipline with spanking punishment for various reasons which he publishes on Pornhub. The participants on the giving and receiving end are as numerous as his video clips, and he himself is acting as spanker too, while somebody else is shooting the clip. Despite the short runtimes, the actions are self-contained: from explaining the reason for punishment, to undressing and finally bare bottom spanking which is mainly administered with a strap. The following stills are taken from different clips as examples of how many various actions can be found.


You will notice that all pictures are in 9:16 portrait format and so are the videos. Usually the smartphone is held like that during recording, and there is no problem with playback via smartphone or tablet. And there is no difficulty in switching to the correct format and screen filling picture by simply rotating the device. Computer screens and laptops are always designed for 16:9 vertical format and playback of portrait videos will display large black fields on both sides. This reduces the size of the main action which is taking place in the center. Otherwise there is often much unimportant space shown above and below which could be cut off to enlarge the central picture. But editing Smartphone videos is very difficult because ordinary video editing software only supports common vertical formats. Whenever portrait format or old 4:3 videos are shown on TV there are no black borders. Instead a blurred version of the video is placed in the background filling the screen. So the video can be viewed comfortably. I also edit videos this way, occasionally with a deviation from standard formats, as in the following short extracts taken from Don's original clips:

As runtime of original clips is rather short, I combined some of them under separate new titles and edited them in vertical 4:3 format. Registerd Members may visit a
Collection
of these videos. Some weeks ago I also published the video edition
Ann's Kitchen Punishment
in Videos 3.2.

© 2020, Michael oldtapir
Be one step ahead! Supporting Members of oldtapir will get more information, pictures and videos!

(all picture and video examples are subject to copyright of their different producers although they were taken from free sources in the web like pornhub.com, spankingtube.com and others)