Apr. 2016

Review "Subbie" Ebony Cupcake S.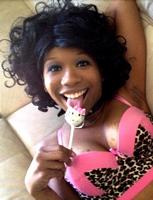 I first mentioned Cupcake participating in two spanking videos by GirlSpanksGirl in my report about
Ivy Sherwood
in Nov. 2015 and as I liked her exhilarating appearance I started my research to find out more about her. This proved difficult because Google delivered plenty of statements but only concerning cupcake in its real meaning but never in relation with a nickname. But this nickname exactly hits the nail no matter if she herself chose it or any other person who personally knew her. I do no longer remember how I happened to know her last name Sinclair, but the search for Cupcake SinClair finally yielded numerous results at Google. This is quite amazing for a short period of only about two years since her appearance in public.

Unfortunately I did not find a biography of her, but somewhere I read that her present age is twenty years and so she must have started her career at the age of eighteen. Whether true or not, she is presenting herself as an age player as schoolgirl or as little girl in diapers surrounded by soft toys or even sucking on a pacifier or, as seen here, a lollipop. Except of this she is additionally serving many more fetishs as she tells about herself:

Hello there, call me Cupcake! I'm sinfully sweet and good enough to beat! Whether you are looking for a naughty secretary, a precious little girl, a dearly devoted dog, or a little submissive eager enough to take whatever you dish out, I can fit your fantasy perfectly! I'm also a lifestyle and professional submissive at SanctuaryStudiosLAX and kinky adult performer, both on stage and on camera. Disney rejected me so now I'm a porn princess. Care to put me in my place.....

More meaningful than every description about her activities are those numerous pictures and videoclips which she publishes and shares on Twitter and Instagram (Links at bottom). But also on her Sanctuary site there is a collection of 58 profile photos. To give you a rough impression I selected the following four characterictic pictures from these collections. As she is naturally engaged in bondage too, there are of course also photos from this subject, and especially one is very outstanding where she is naked, bound and caged. As the format is somewhat different you may
click here
to regard this beautiful picture separately and in larger size.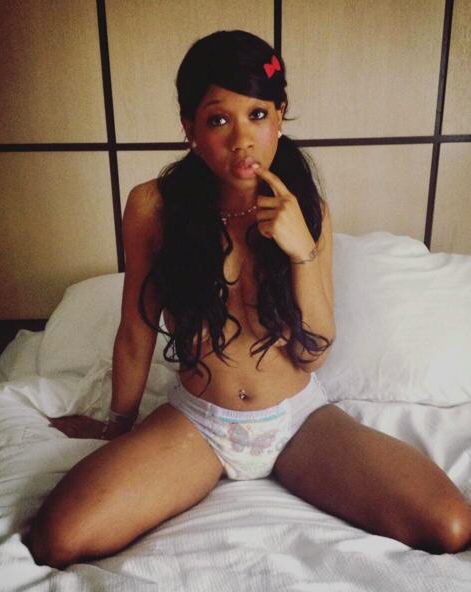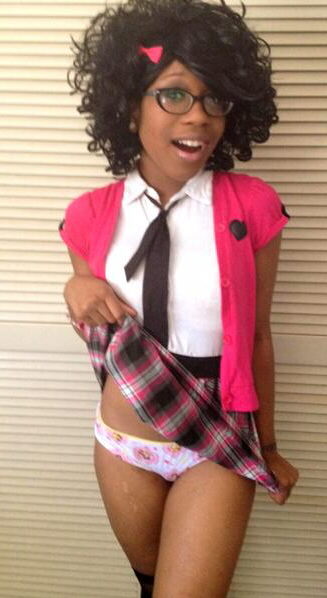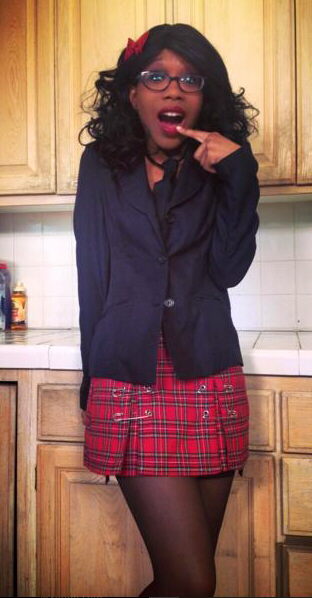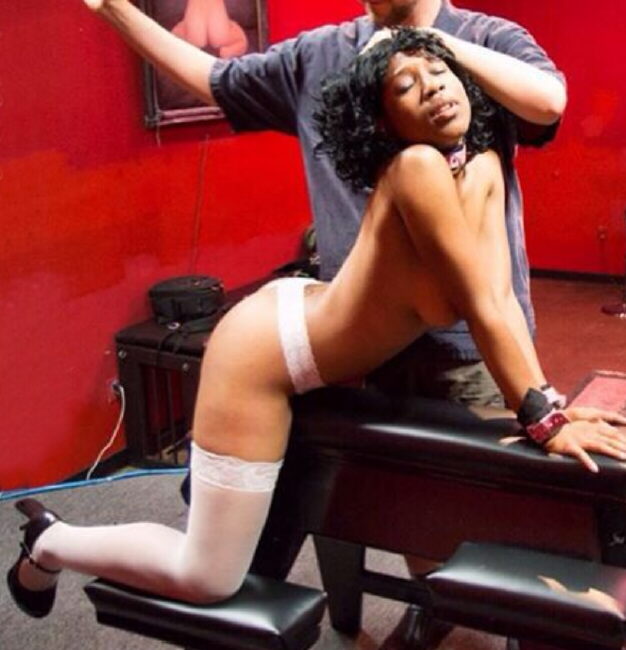 Concerning videos there is a rich choice offered for sale at www.Manyvids.com. Click on the link at the bottom to reach the site of Cupcake's videos. There are plenty of all subjects in which she is involved and a very short free preview sample of each video. Below I am presenting two videoclips in a modified version which I found on her Instagram Site and a sample clip from Cheerleaders.com. Please don't run the videos simultaneously to avoid sound interference!



A long fulltime video of Cupcake in bondage is available for free download in the web under the title "The Misseducation of Cupcake SinClair". There you find Cupcake stripped naked, tied with ropes, struggling helplessly and spanked. Also breast bondage and abuse of her cunt is to be seen. For me this is rather close to porn, but every variety has its friends. I offer a fast and easy download option for members in the "Video Collection Cupcake" (link at bottom). So you must not search for the best download in the web and don't run a risk to catch a virus or get redirected or bothered by advertising. For those who are not so much friends of BDSM or don't have time to watch this long video, I extracted some significant scenes and especially the spankings. This short version is also in the Video Collection for members.

As initially mentioned I came upon Cupcake by watching some spanking videos from the Clare Fonda Network. In Spankedsweeties and GirlSpanksGirl she is spanked by Lana Miller and Clare Fonda. Furthermore she did some spanking videos at LilyStarr.com. There are three generous sample clips at Spankingtube which I embedded from there in the "Video Collection". Somewhat difficult to find are te videos she did at NorthernSpanking. There may be three or four, but I don't know exactly how many there are. On the website of Northernspanking you can only see the latest updates and only members can search the archives to look for older videos and purchase them. They are also at SpankingLibrary but you have to search over 500 pages! Searching there for Cupcake SinClair only showed the results from above mentioned LilyStarr productions. So she seems to be affiliated with Northernspanking.

Nevertheless it is worth having an eye on all these sites because I suppose that there may be more to come in the future.

Links for Members:


Video Collection Cupcake


Picture Gallery Cupcake

Free External Links:


Cupcake on Twitter


Sanctuary Studios (Profile + Pictures)

Be one step ahead! Supporting Members of oldtapir will get more information, pictures and videos!


(© pictures and preview clips from promoting material @twitter, @instagram, cheerleader spanking.com)