June 2014 / March 2015 (new reviews added)

Black Spankee Lola Marie
(by Michael Tapir)

With this report I am introducing to you a new black spankee star called Lola Marie. She did some very nice spanking videos at SpankingSarah.com, starting with her initiation up to some really severe punishments on bare bottom. And her bottom is very remarkable indeed! Firm, round and not too fat, a perfect and erotic target to take her spankings. Above all she really seems to enjoy it and ask for it. Initially Sarah did not spank her too hard, but in later videos there are also some stinging tools used and she really gets it.

Kinky Lola Marie knows very well how to present her shapely bottom and is sticking it out very seductively. Consequently this made her in demand of some more spanking videos. These were produced by Remingtonsteel.tv as shown in the branding, but the distribution is made by SpankingSarah and English-Spankers.com. Since last month the production of videos was also announced by DreamsofSpanking.com. together with a report about Lola Marie. Finally videos featuring Lola Marie and Pandora Blake were issued, and I add the preview. In this video which seems to start as to provoke a teasing spanking, she is finally punished very severely by a man (her teacher) who marks her sassy bottom very impressively by a hard hairbrushing. In the meantime a second video has been released by DreamsofSpanking called Biker Girl. I add links and a brief description at the bottom of this site. (The site DreamsofSpanking is disabled in 2015, hope it will be intinerary).

Lola Marie is also running a page on Twitter with many private, sexy photos. I have assembled some of them which I do like most: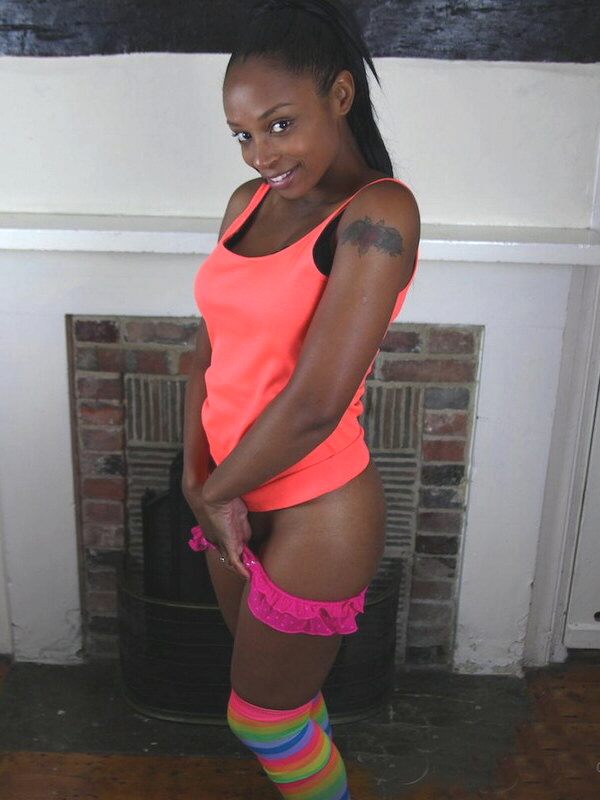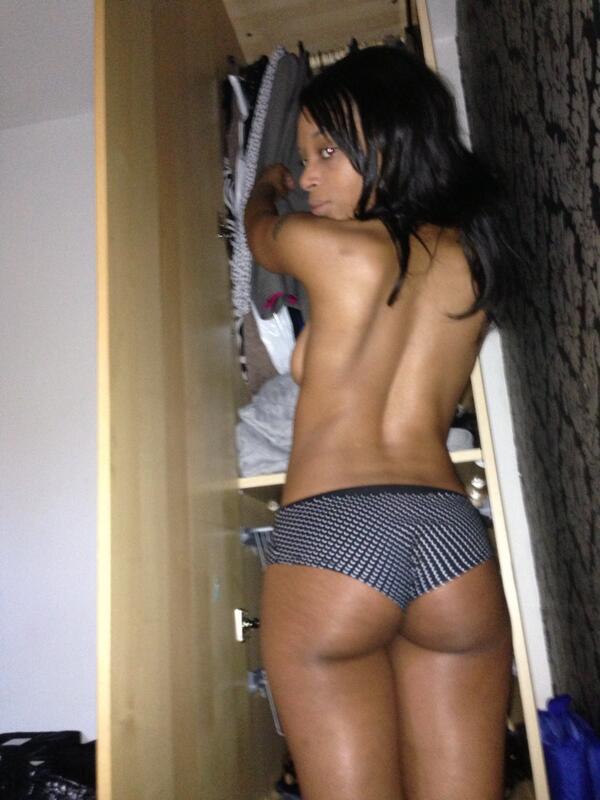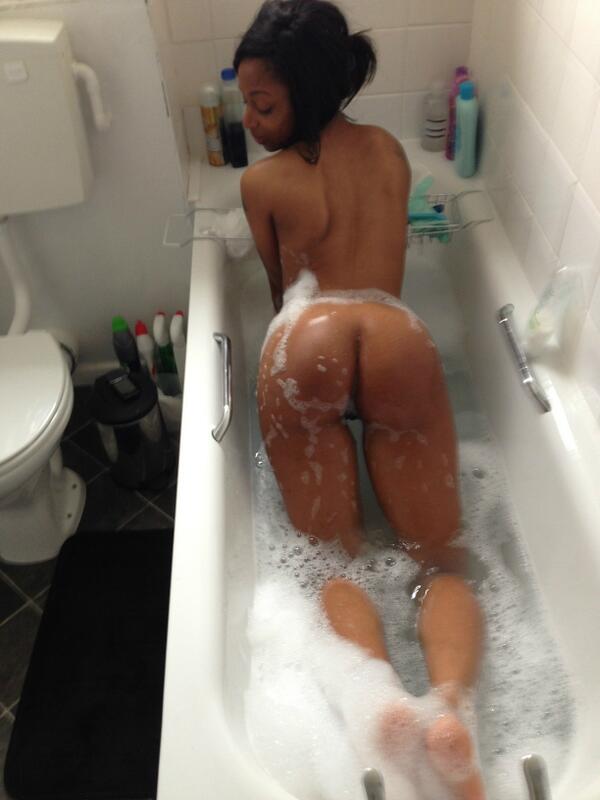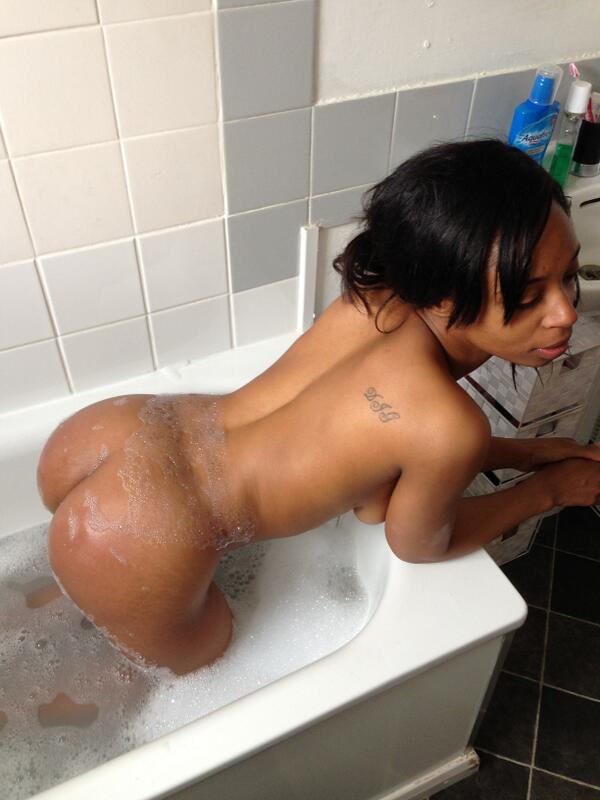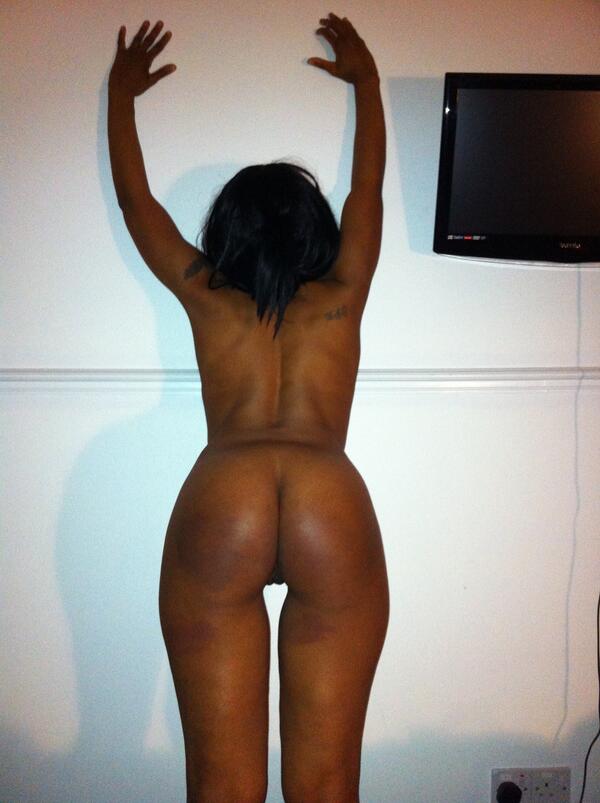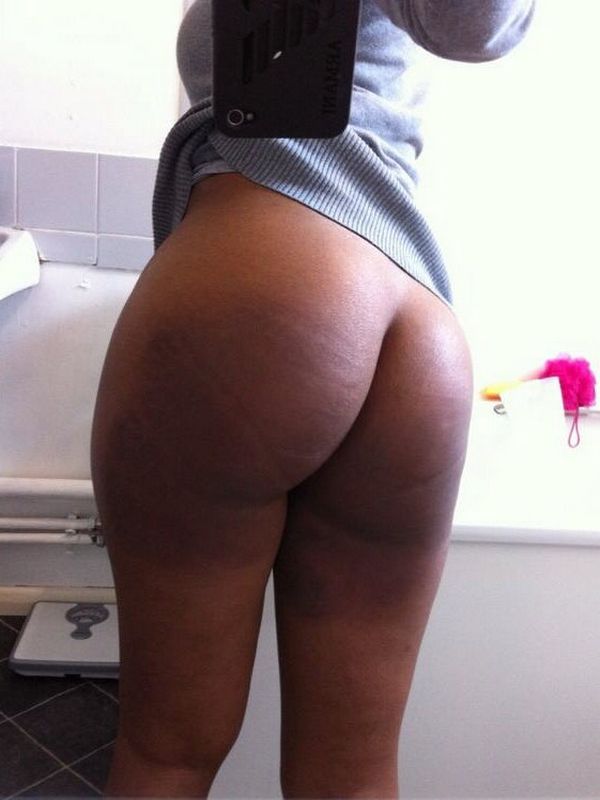 I have compiled many of Lola Marie's videos in the following table, together with brief descriptions as given by the producers. In the meantime Lola Marie has become quite busy as spankee model, looks like she is on the same career as Dani Hunt because she has done many more videos with already known producers but also with new ones as Xerotics and Caneandpaddle.com. At the bottom you will find Links to more content and also to the websites where you may buy the videos of Lola Marie. I recommend very much Lola Marie's site on "Twitter" where you may learn more about her.

Lola Marie's First Spanking (Spankingsarah.com, spr-1138)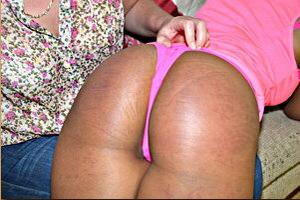 You know at Spanking Sarah I do try to find the very best new girls around and this week I have the lovely Lola Marie and you really are going to see her get her very first spanking and more as she attends my interview session. Just because it's her first time does not mean that I go easy on her, far from it, I gave her a real Sarah style spanking and turned her bottom a bright red. I am not sure she expected it to be this hard but she took it very well as you will see.

The heavy Paddle for Lola Marie (Spankingsarah.com, spr-1139)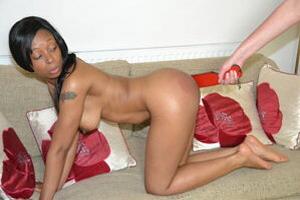 This is the second part of my interview with brand spanking new model Lola Marie. In this part she gets to feel the real pain I can inflict with a variety of my special toys. I have a very heavy and thick wooden paddle which I love to swing at her beautiful bottom and also a nasty loopy whip I use when I have her in the diaper position, still to come is the leather paddle, this is a special one made for me and is extra heavy. Would she be able to take my full force swings and smacks. Find out now.

The Cane for Lola Marie (Spankingsarah.com, spr-1140)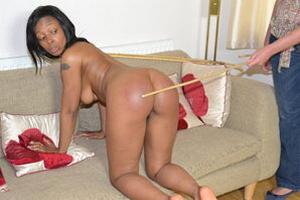 This is the last part of the interview of my new spanking model Lola Marie. I have already given her a spanking and used some of my nastiest implements. Just what would it take to get the smile off this girls face and to get her to say that she has had enough punishment. Well I am a trier so I introduced her to my best and swishiest cane. Now she was not so sure of herself but she did bend over and I have to say this. I did cane this young lady and I did lay on every stroke. The result, well you will just have to come and take a look

Lola Marie at St. Just's (Englishspankers.com, spr-1143)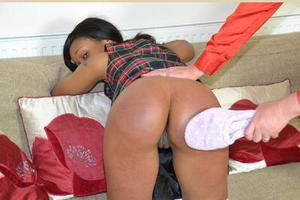 Lola Marie is a pupil at St. Justs and has been in trouble at school. She comes home and is soon in trouble again with her guardian. She is telling lies and has already been spanked at school for this and so it's time for much more painful measures. First she is spanked on her school knickers and then on the bare bottom. Then off comes the slipper with a very hard sole and this is used on Lola's bottom till it is very red ands sore.

She wet her Knickers (Spankingsarah.com, spr-1158)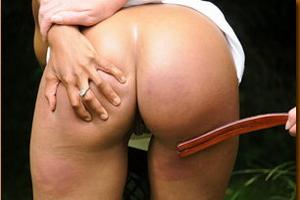 Punishment exercise has been ordered for naught pupil Lola Marie and the nasty mistress really does put her through it with the liberal use of the school punishment strap on her hands and her legs. Lola wants to go to the toilet but her request is denied so when the mistress is not looking Lola goes behind a bush and has a big pee. As you can guess she is caught out and then her punishment really starts. She is made to bend over and take the strap on her wet bottom and knickers, a real hard punishment for Lola.

Caned hard after School (Spankingsarah.com, spr-1159)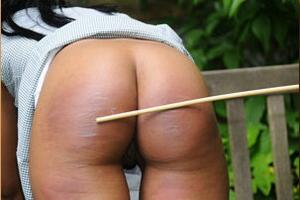 Lola Marie has just been severely dealt with by the sports mistress and now she is caught saying some nasty things about her to a friend. Miss Bright is in no mood for that and tells Lola to bend over and get ready for the cane on her bare bottom. The senior school cane is used and it is used to very great effect, this is the hardest caning awarded to anyone on this web site and it is probably the most well deserved. A real life story and a great full length film.

Web Cam Girl 1 (Englishspankers.com, spr-1164)
Lola Marie is a naughty web cam model and she is caught in mid wanking session by her landlord who sees that there could be an advantage to be gained by letting her work from her flat. In return for this she has to agree tro submit to a regular spanking or paddling, whatever he wants. Well he decides to start right there and then and gives Lola's beautiful bottom one hell of a spanking, boy he really lays it on hard but she takes the blistering red bottom but what will come next.

Web Cam Girl 2 (Englishspankers.com, spr-1165)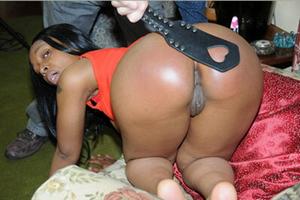 Web cam model Lola Marie is now firmly in the clutches of her kinky landlord who comes round each week to watch her playing on web cam and then to give her a damn good spanking. This week she is to get the leather paddle and this rough guy really does lay it on to her pert tight bottom. She takes a real hard paddling but, well she does seem to like it.

Teacher's Pest (DreamsofSpanking.com)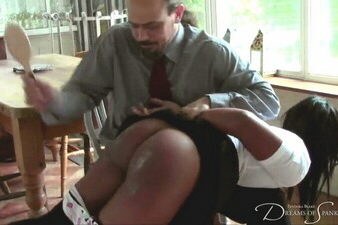 Lola confesses to Pandora that she likes the idea of being spanked by her male teacher. Pandora encourages her to deliberately earn herself a punishment over Mr Cameron's knee for being naughty. She arrives at detention in a flirtatious mood. Needless to say, her teacher is unimpressed. He knocks down her juvenile attempts to seduce him, and gives her a no-nonsense, entirely not-fun hairbrush spanking until her bottom and thighs are marked and sore. She quickly decides she doesn't want to play any more - but by that point, it's too late.

Biker Girl (DreamsofSpanking.com)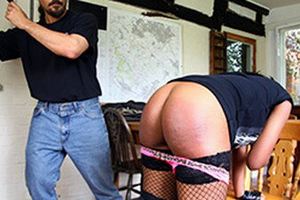 Tom doesn't mind picking up Lola - and her bike - in his van after she came off the road at 3am, but then he finds out she'd been drinking. It's time to teach this tough biker girl a lesson she won't forget. He gives her a choice: a slow lesson, stay off the road for a couple of months; or quick one, take a 30 stroke thrashing from his belt. When Lola realises he's serious, she doesn't take long to decide. She's a biker. She always prefers speed.

Scholarship Girl (DreamsofSpanking.com)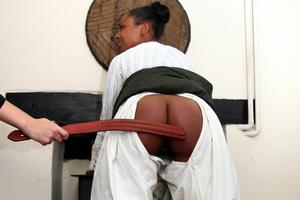 Lola Marie is the scholarship girl at a Victorian school founded to educate promising young women. She works hard and tries to behave herself, but the rules are very strict and she keeps breaking them without meaning to. Normally she is clever or lucky enough to not get caught, but this time she's really done it. She has formed a close friendship with one of the grooms from the stables, and they have been caught together. Lola finds herself standing in front of the schoolmistress Miss Blake, facing the ultimate sanction - corporal punishment.

Lola Cheerleader (Triple A spanking.com)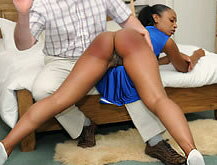 Lola was already late so coach Osborne who wanted to pick her up and was shouting for her to come down but she was relieving her stress by fingering herself off and just as she was nearing her orgasm, he came into the room to see her, legs splayed wide apart, stroking her wet excited pussy! Lola showed little shame when he asked her to explain the situation and decided that this madame needed a good hard spanking across his lap with the hairbrushand later with her on all fours over the bed, panties down, to humiliate this naughty minx.

Wet Detention (Triple A spanking.com)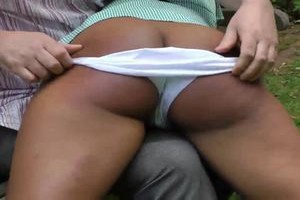 Lola was late for her outdoor detention punishment at Mr Osborne's quarters. He didn't give her time to tell him that she badly needed to go to the toilet. Quickly into her OTK spanking she could no longer hold what she should have expunged earlier and out it came, through her knickers, all over Mr Osborne's trousers. Lola's punishment turned worse after this and she receives the carpet beater and two different canes before being told to wear her damp, sodden knickers for a final embarrassing session with the cane and his stinging hands across her wet burning cheeks!

Bedtime Punishment (Triple A spanking.com)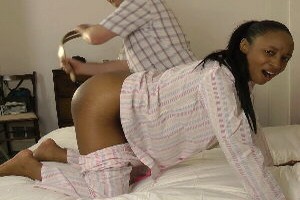 Lola Marie knew she had a bedtime punishment coming and decided to hide the promised 3 tailed strap. This foolish notion only made things worse as the strapping turned into a more severe bedtime punishment with the aid of a couple of hairbrushes as well as the dreaded strap which had been quickly found! You will watch her receive dozens of strokes of that leather implement with some solid use of 2 types of hairbrush that kept this very naughty girl in check! A beautiful young woman in cute pyjamas punished at bedtime is what we love filming in this latest no nonsense spanking film.

For Naughty Girls like me (five parts) (Cane and Paddle.com, videos available at Clips4sale/WellSpankedBottom)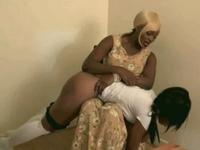 Lola Marie has been very naughty. She has been causing many problems. Staying out late, kissing boys, and smoking. Her mother cannot contain the unruly young lady any more and enlists the help of her sister Ava to sort things out. Auntie Ava has a very old-fashioned approach to discipline. She believes in taking misbehaving young ladies firmly in hand and over the knee. So Lola Marie has to spend the summer under her Auntís watchful eye. Part 1 opens up the story by her being told what the house rules will be for the duration of her stay.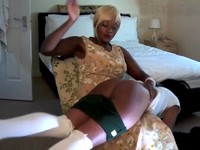 Lola Marie comes downstairs to find Auntie is not in the least bit amused by her behaviour. She doesnít know what to expect, but she soon learns that Auntie means business by her stern tone and uncompromising instructions. Auntie stands over her as she writes a letter of apology to her mother. After the letter is completed Auntie sends her to the naughty corner for thirty minutes to think about what she has done. And just when Lola thought it was all overÖ.Itís over Auntieís knee for a bare bottomed spanking!!!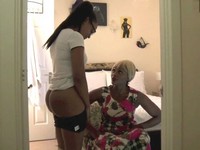 Two weeks into her stay Lola Marie is caught smoking in the back garden. Auntie drags her upstairs and straight into the punishment outfit. Her punishment is two fold - first she will receive a mouthsoaping to wash off that vile stench from her mouth. But after that she has earned another trip over Auntieís knee! So after the lecture itís off upstairs the pair go to implement the punishment. But Auntieís parenting goes even further, because every day she insists Lola take Detention classes as though she were back at school. And as if that wasnít enough, she has her writing lines too!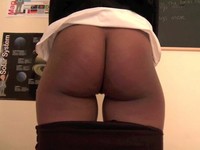 Itís a dark day in Detention for young Lola as Auntie begins her extensive punishment! She takes Lola over the knee for a firm handspanking. She wriggles and squeals, because it hurts her bottom so much! But Auntie doesnít stop until that naughty bottom is nice and red hot! And thereís extra smacks for the tops of her legs as well. Then Auntie continues to give Lola a good hairbrushing! And this isnít the end of her punishment! In fact Auntie is only preparing to give her a good caning! And heavens help Lola if she doesnít assume the correct positions that Auntie tells her!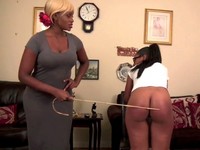 Lola has broken the curfew! Aunty is waiting up and is a bundle of nerves when she finally saunters in near on midnight. Aunty is so shaken, she sends the young lady upstairs to change into her punishment outfit immediately. Only a sound over the knee spanking and caning will suffice for this type of misbehaviour. But after a long stay at Auntieís has Lola learnt anything at all? Watch and see...

Links:


Free Sample clips


Gal. Bedtime Punishment


Gal. Cheerleader


Spankingsarah.com


English-Spankers.com


Triple A Spanking


Lola Marie on Twitter

Linkpage for Members:


Videos + Pictures
.

Be one step ahead! Members of oldtapir will get more information, pictures and videos!

(© pictures and text in italic taken from free promoting websites mentioned at links)