Oct.2018 (updated July 2019)

Ebony Nuna S. # 3
(Don't run videos simultaneously to avoid sound interference!)

The first time I mentioned Nuna was in relation with a Video Review in 2016. This early report was mainly about Northernspanking, a well known producer of numerous spanking videos throughout many years. As they had only white actresses they were no subject of my site about ebony spanking. But fortunately their choice of models now included also some ebonies, one of whom was very remarkable Nuna Starks.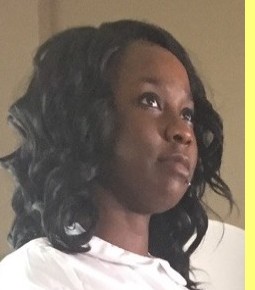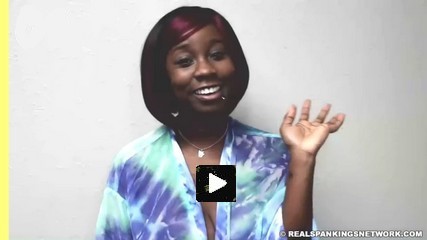 Since that time I always kept an eye on her and followed her activities in the world of spanking. In 2017 I made two more reports about her
(Linkpage Nuna S.)
. She is such an outstanding beautiful black girl that I totally became a fan of her and I looked around in the web to find more about her. In the meantime she was acting in some more videos from different professional producers of spanking videos, and as far as these were available I purchased them all, and I hope that part of my contribution will reach and encourage Nuna to carry on.

But presently we can expect that she will do. The initially shy appearing young girl Nuna has become a ripe and seductive young woman who is so much addicted to spanking and likes it too that she has become a very popular model in the spanking scene. On her regularly served and updated twitter account NUNAAF we find nice pictures and plenty of comments which prove the worshipping and teasing of her body, her booty and her urge of spanking it and getting spanked.

I have selected a few pictures from her twitter account which are of utmost appeal to me. They show perfect presentations of her seductive body and her well proportioned firm and round ebony booty, well sticking out and ready to receive a good spanking. And consequently in the next photo there is already a girlfriend standing behind her waving a flogger for proper treatment. Unfortunately its just a photo and no video and we have to use our fantasy of how it will go on. And honestly, who would not like to be at the giving end and enjoy the smacking sound of the whip and her screms? As much as we are fascinated regarding her in the nude, it is also a great thrill to watch her presenting her chocolate booty in sexy underwear like in the next photo. Although she is mainly punished on bare bottom, panty lovers will often see her in the beginning reveiling tight white panties when her skirt is lifted up.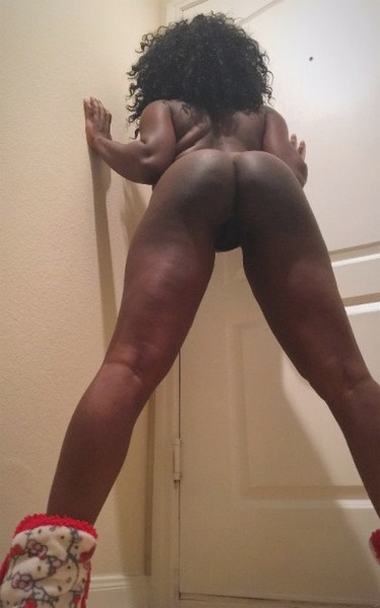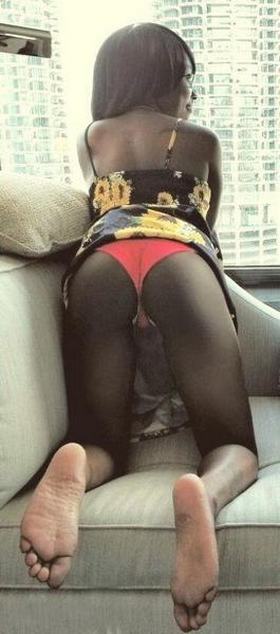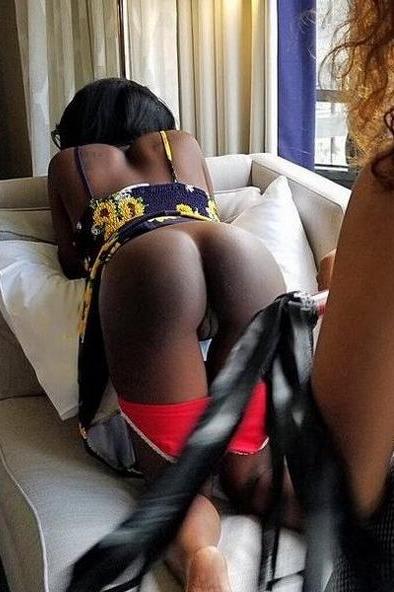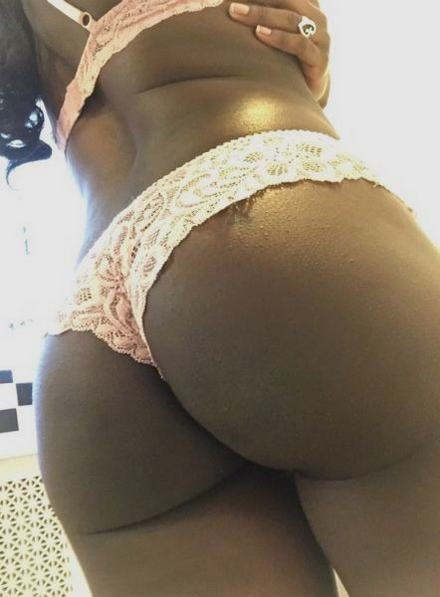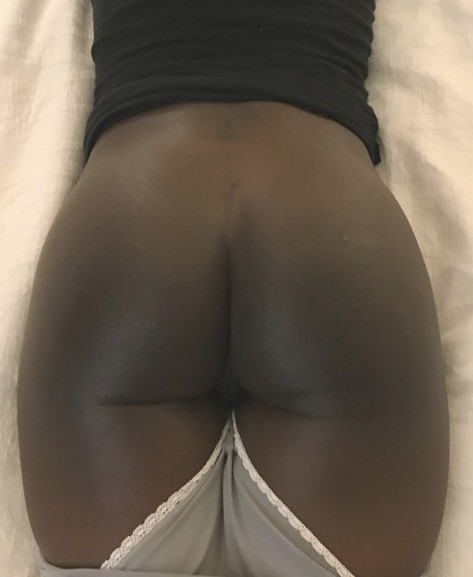 For Nuna it does not matter if a man or a woman is spanking her; she likes it anyway and is tough enough to endure severest blows not only hard handed but also with every kind of stinging wicked implements. And if there is no one around to spank her while her booty is itching, she even switches to selfspanking. Passionate spankers often are despising it, but Nuna is acting very skilfully and with great force on her lucsious booty and it is such a pleasure to watch her hitting the hairbrush or the big bathbrush exactly on target as shown in her own videoclips #1 and #2.


Northern Spanking (and maybe other producers too) are also offering to make custom videos. This may explain that some videos never got into the public although there exist a few hot pictures as shown in
Report #2
in the upper row. Spanking models themselves are also willing to earn additional money by participating in this business and these "non commercial" privat videos will always remain secret. Just recently I found three videos of an amateur (?) with Nuna at Spankingtube. He does not show any faces, but at the longer videos #3 and the short clip #4 he mentions Nuna as spankee. Clip #5 is shot at different light conditions. Therefore the girl's skin appears somewhat lighter than in previous Nuna clips, but it might be her as well. And if not, just imagine its her and enjoy those lovely pink lace panties (unfortunately already pulled down). But you may regard that type of panties in picture 4 above, -- and that is truly Nuna! Talking about pantiepictures above: No.5 is also from this user at Spankingtube. Though Nuna's bare ass is in full sight, the lowered thin pantie is an absolute highlight and I really would have liked to watch her getting spanked across it.


Finally I am introducing to you a sample clip #6 of a brand new commercial video which Nuna (Daughter) did at Spankinghouse.com with Miss Elizabeth (Mom). Nuna drank too much to her mother's annoyance at her birthday party and ruined the celebration. Back home the angry Mom starts punishing her by an OTK handspanking which ends up on the bare in a furious dance of the hairbrush until Nuna promises to behave better in the future. Otherwise Mom threatens to beat her in public. We don't get to know, if that ever will happen; -- but if so, there should be at least a camera around to document this spectacle! The video "Repercussions for Nuna" is available at Clips4sale and is a very good recommended bargain.


A technical note about the videos: All videos were originally made and published in widescreen format ratio 16:9. For better reproduction on the website they were modified by cutting off superfluous space and edited in ratio 4:3. Especially in the videos Nos. 3,4 and 5 the action was on the left side and in my modified version I moved Nuna's butt to the center; the best place it deserves. Clips 1 and 2 originate from NUNAAF on Twitter (Unfortunately this account has been suspended). The first is trimmed and enlarged, the latter was a bit more difficult to handle because it was recorded with a smartphone and it is presented here in an equal sided square version instead of the original upright 9:16 recording. Enjoy!

You will find more Reports, Videos and Picture Galleries about Nuna in this
Linkpage Nuna S.


Be one step ahead! Members of oldtapir will get more information, pictures and videos!

(Sources of pictures, videoclips and text in italic: free promoting material from mentioned websites and shops, some are modified)